Member login
Congratulations to
Malcolm Airs, OBE.
OAHS Vice-President and former President Malcolm Airs was awarded an OBE in the Queen's Birthday Honours recently for his services to the historic environment, conservation and education. All those who know him or have heard him speak will surely feel it was well deserved.
The OAHS journal Oxoniensia is now available online. All but the most recent five volumes are freely available under a Creative Commons licence; the most recent volumes are available to subscribers.
Walking Tour of Wantage
Geoffrey Tyack will conduct a 1.5 hour walking tour around the town centre, to include sites of architectural and historical interest, and also the Church if there is no wedding in progress. The meeting point is the museum at 2.00 pm, but you might care to visit the museum in the morning and take a light lunch in their café beforehand. There is a Pay and Display car park within a short walking distance in Portway, to the south of the museum. We will conclude at the museum cafe at about 3.45 pm for tea/coffee and cake, included in the entry fee.
Details
Thursday 22nd June

Cost £10.00 pp

Own Transport
Meet 2.00pm at the Vale and Downland Museum, 16 Church St, Wantage, 0X12 8BL

Book by 1st June

Maximum Numbers: 20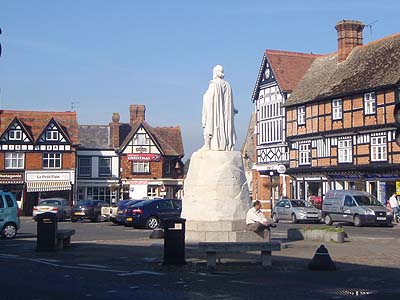 Booking
Online booking for 2019 excursions will open shortly
We ask members to book excursions using the website. Payment may be made by cheque to the address below. You may use a paper booking form if you prefer - download here.
Cancellations will be accepted up to the time of the Book by date, and refunds made, subject to a £5.00 administration fee per booking being deducted. No refunds will be made after the Book by date. Members can edit other details of their bookings on the website up to the 'book by' date. Members wishing to cancel, or experiencing any difficulties booking should contact
If you wish to use your own transport, the full cost of the excursion will still have to be made, but let us know if this is the case as car parking is limited at the Private House venues.
Please don't contact the individual guides about booking issues. Use the email just given.
Fuller details will be sent by email to participants a week before the excursion.
Postal enquiries and cheque paymnents should be sent to
John Hine
Excursions Secretary
Canal Lodge
Shipton on Cherwell
Kidlington
OX5 1JL
Disability policy
Members with limited mobility must contact the Events Secretary, John Hine, Tel: 01865 841698, before booking an event, to discuss whether special access arrangements can be made to buildings or locations. The Society will do its best to accommodate special needs, but reserves the right to refuse access to its events where, in the judgement of the Committee, the safety of an individual or of other participants is put at risk.
Member login
Oxfordshire Architectural and Historical Society is a registered charity, registration number 259055.
Webmanager: | Privacy Policy